Size Charts
Our Stance on Sizing
First Stop Cosplay firmly believes you are so much more than a number and deserve to have the most enjoyable cosplaying experience you can have, regardless of size, shape, or gender.
Currently, our 3 size charts are Women's, Men's, and Unisex, and each contains 14 sizes to choose from. These charts are letter-based instead of numbered to reduce size stigma. We also intentionally omitted the letters M and L from our size charts for the same reason, so please keep this in mind when choosing your size.
As our company grows, we hope to implement more sizing options. Stay with us as we travel the road to cosplay. This is just our first stop!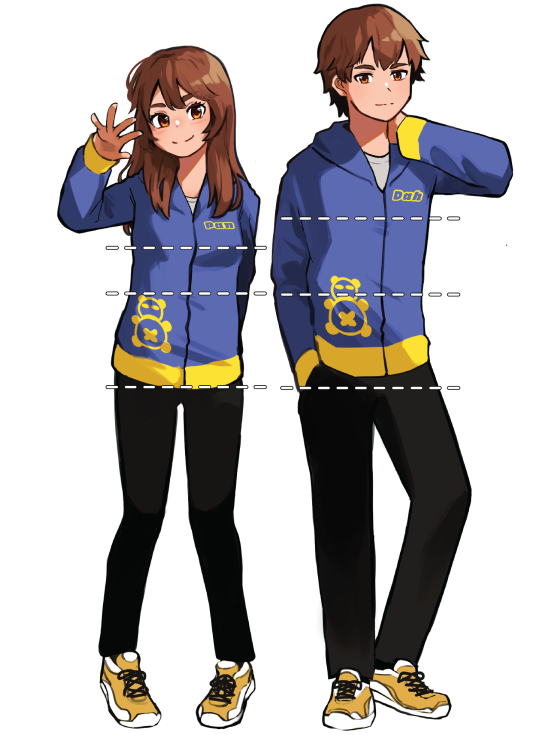 Chest: Wrap your measuring tape around your back and keep it level as you measure around the fullest part of your chest.
Waist: Bend to the side to find where your body creases, then stand up straight and measure around your waist from there.
Hips: Keep the measuring tape level as you measure around the widest part of your hips, which is usually around your butt.
TIPS:
• Make sure you're standing comfortably.
• For more accurate measurements, have someone you trust help you.